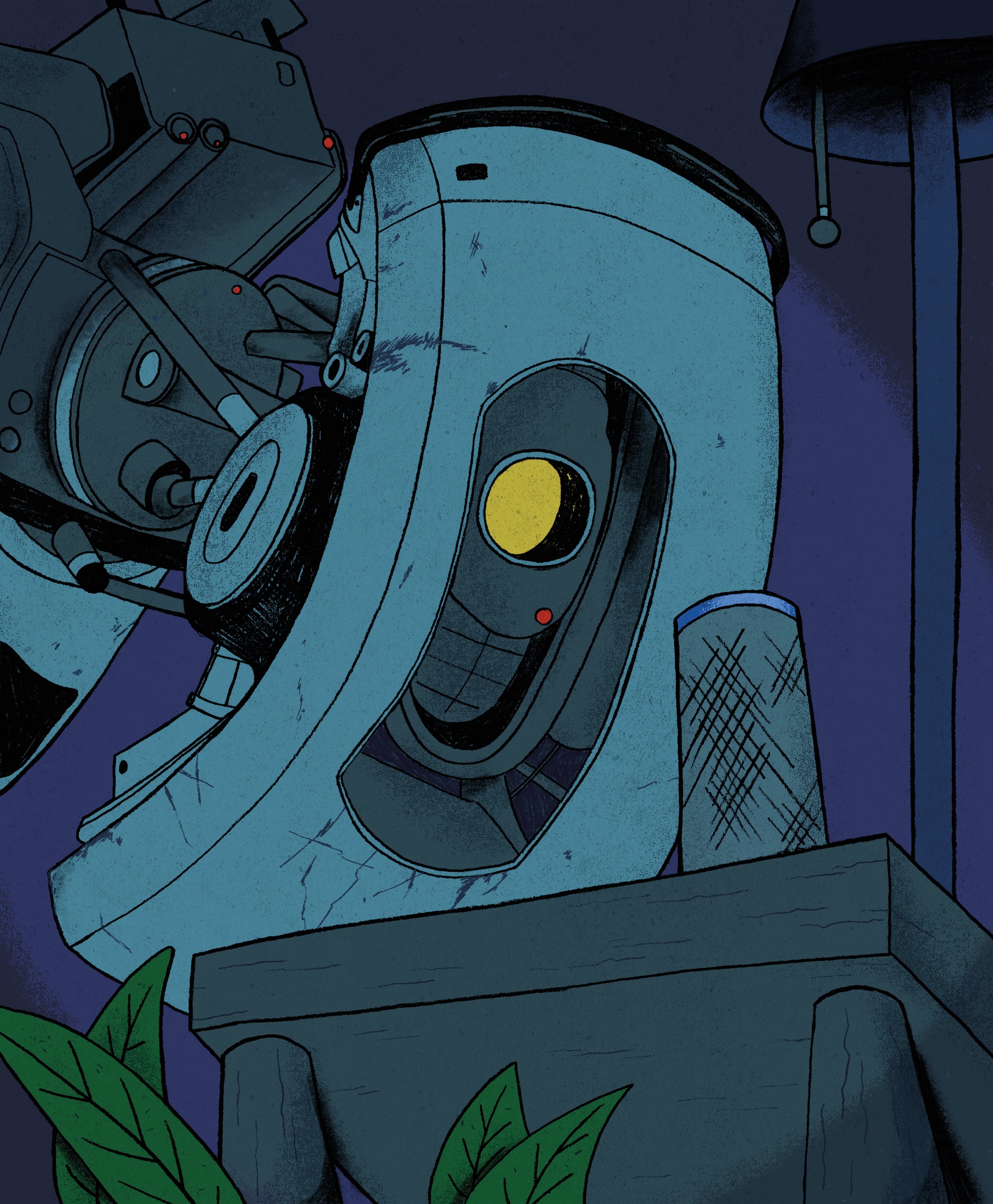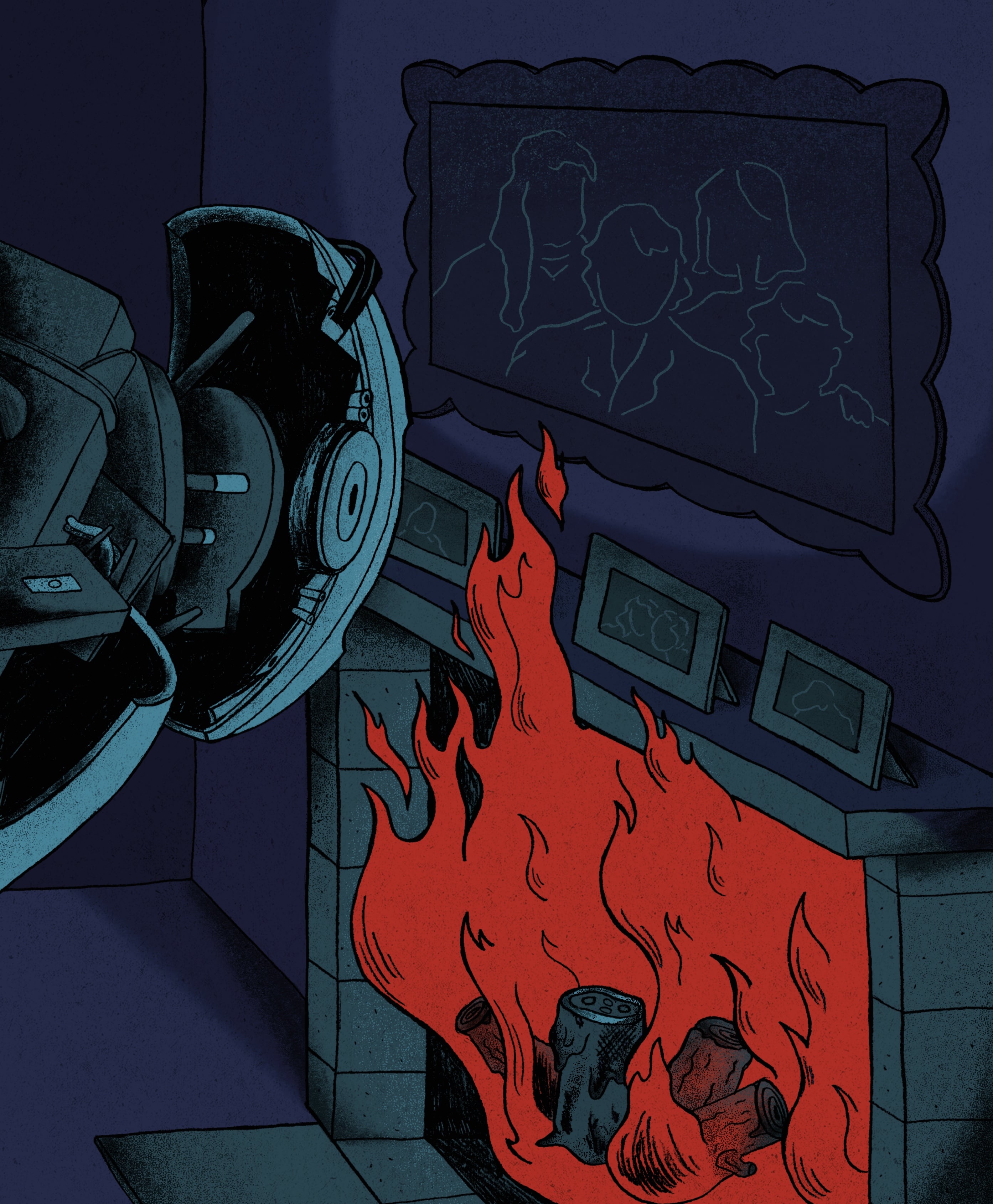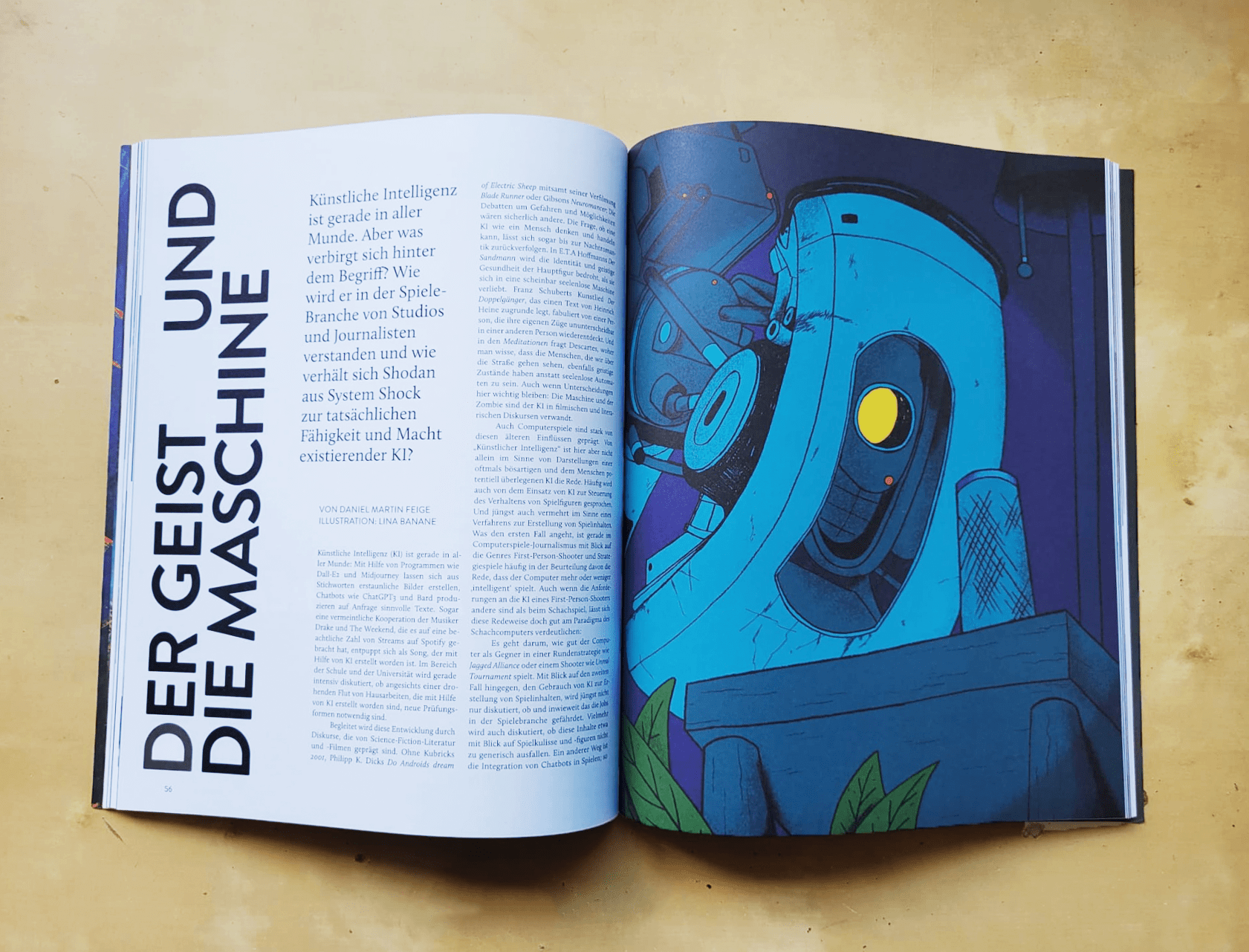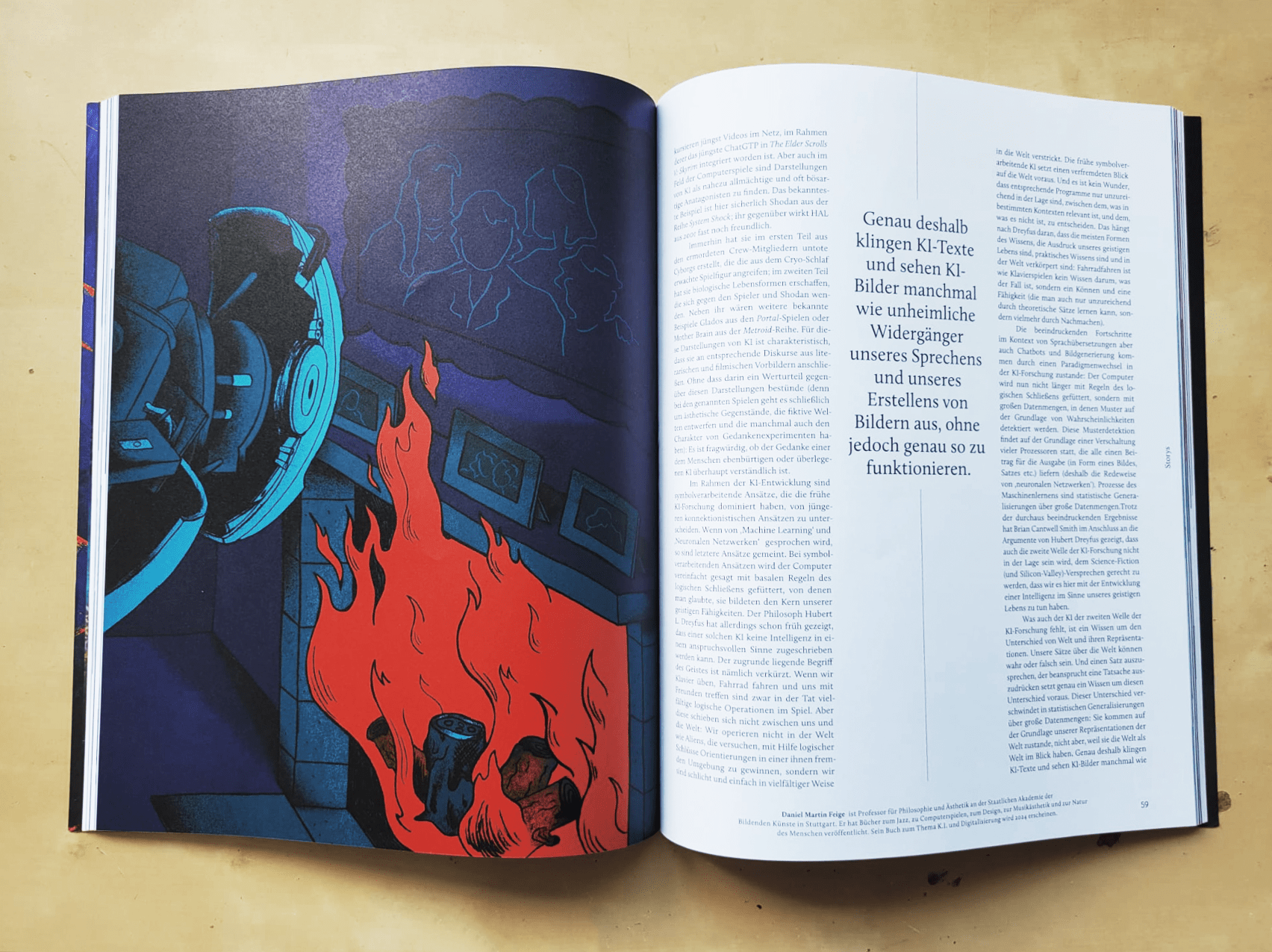 DER GEIST UND DIE MASCHINE

These illustrations for the games magazine GEE are about AI and how close it actually is to the AI we know from popular video games. I chose a playful angle where I let Amazon's Alexa face GLaDOS from the game "Portal".
I'm afraid it didn't go too well for Alexa...
Article's title: "The Ghost and the Machine"