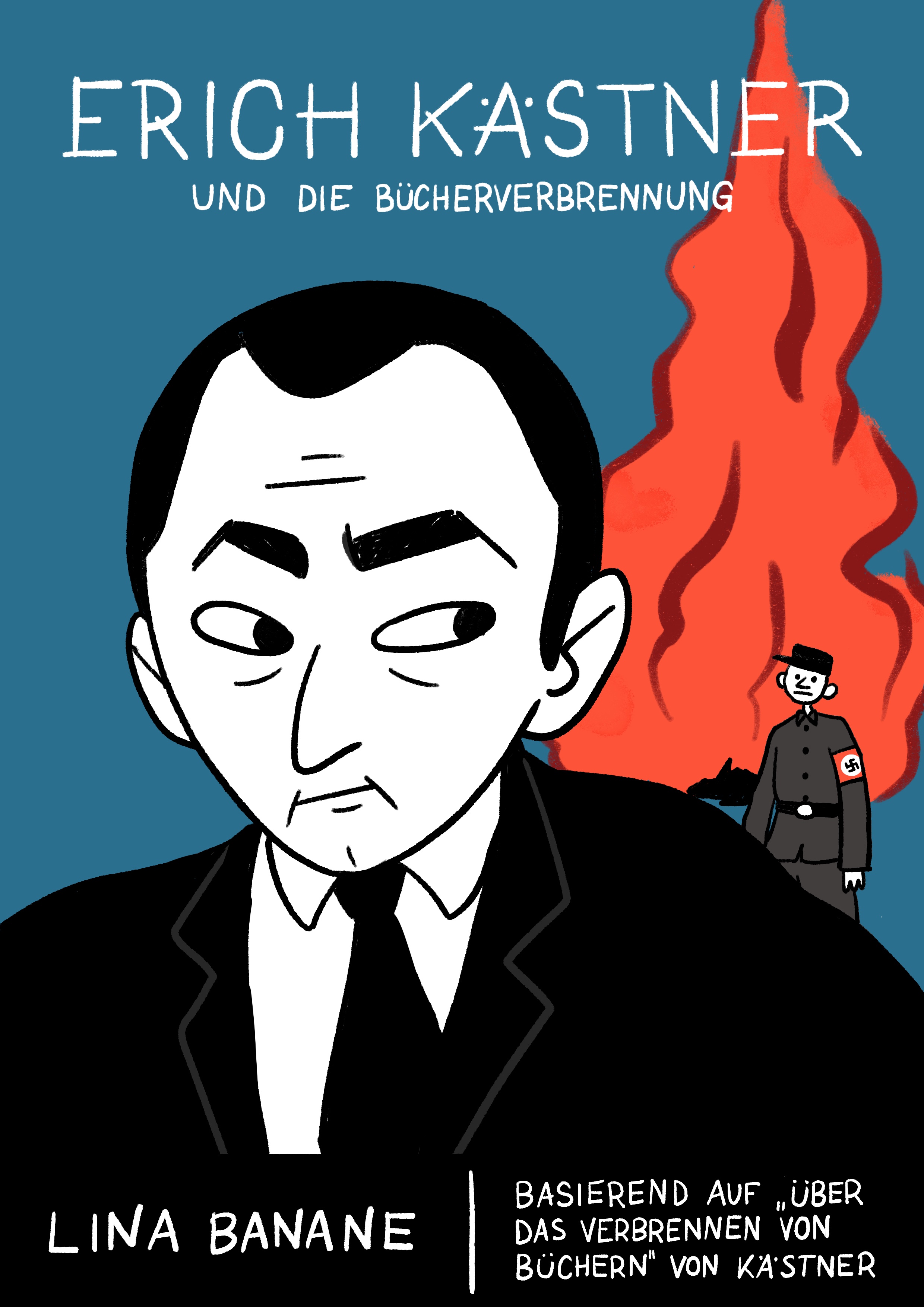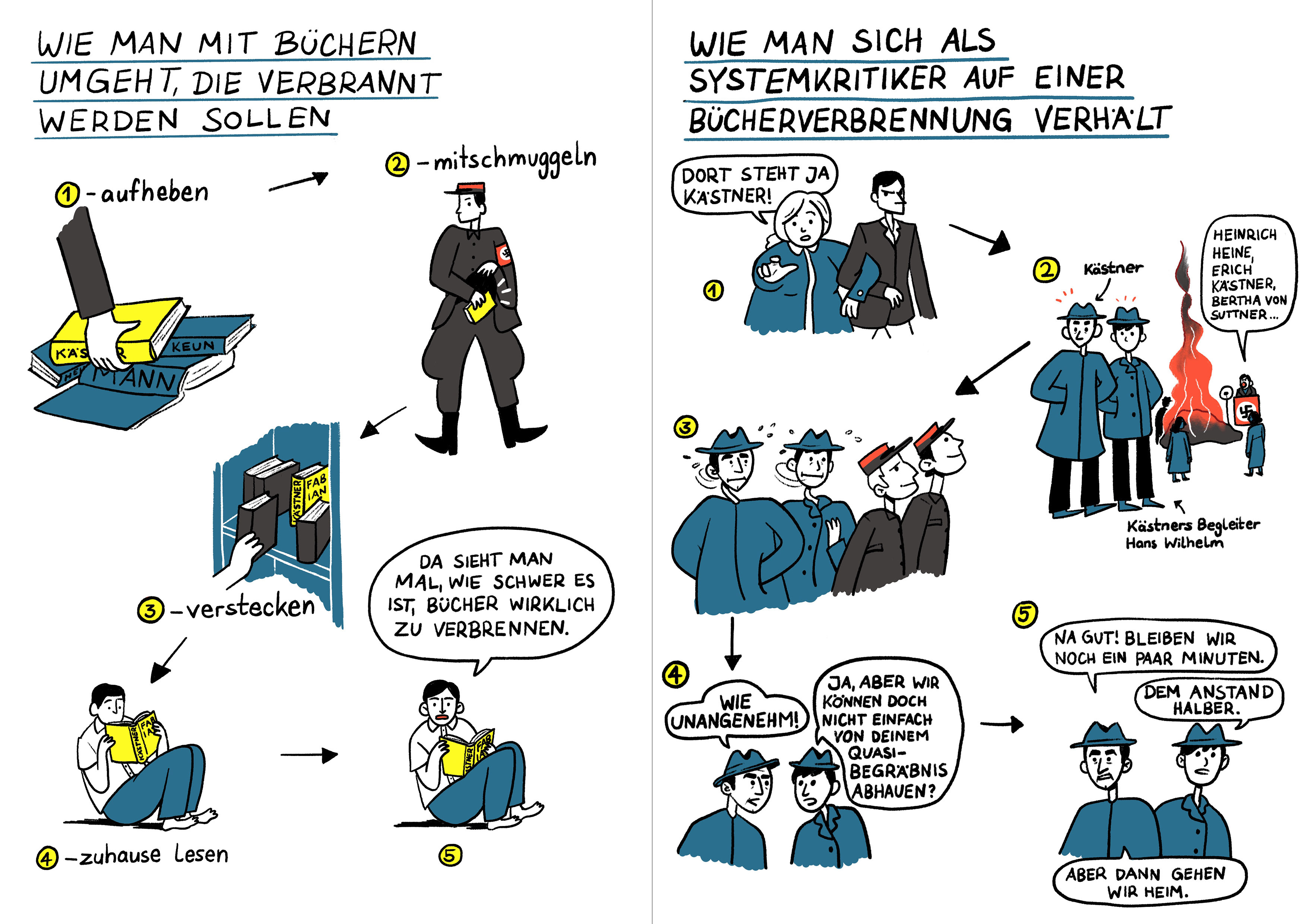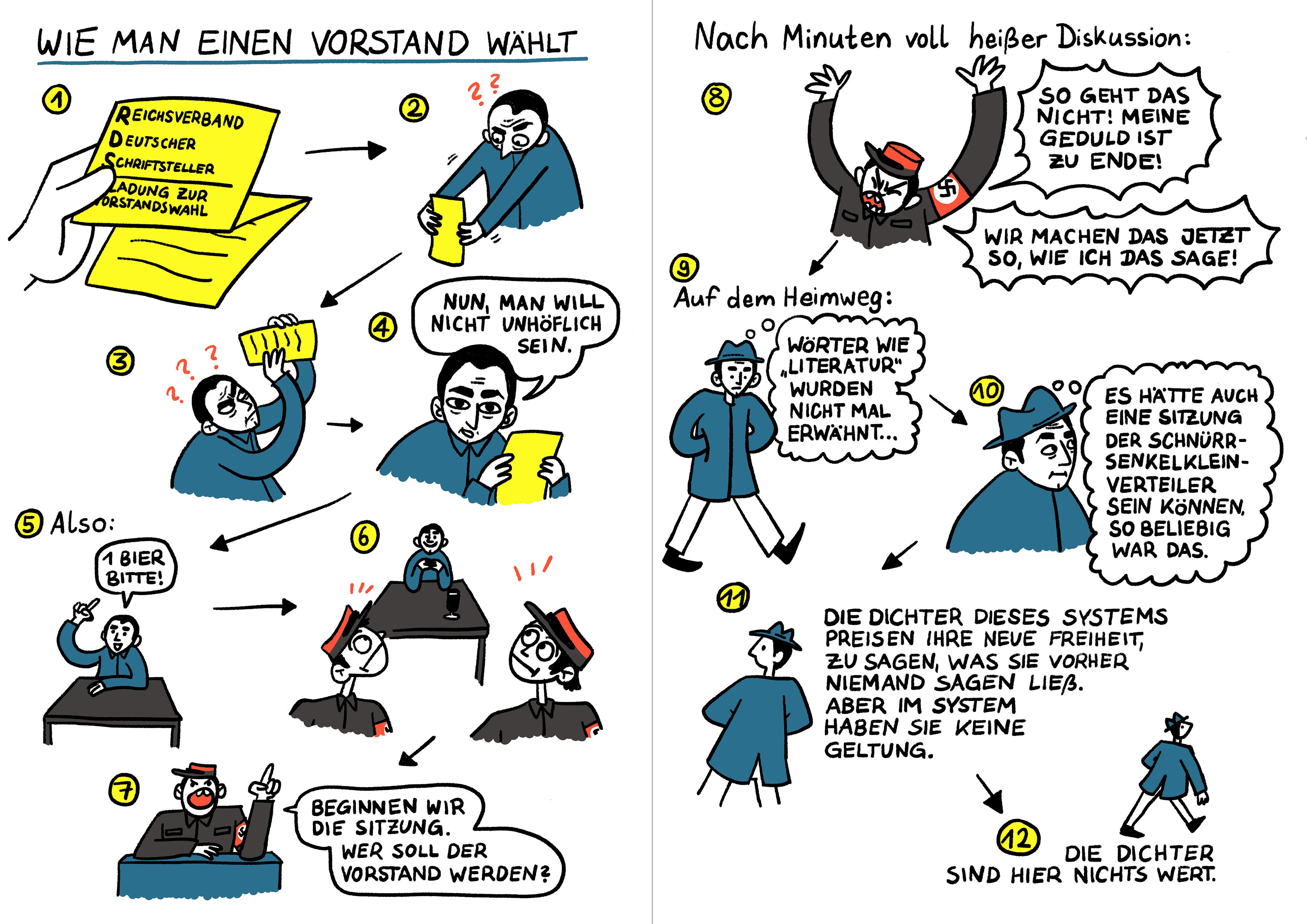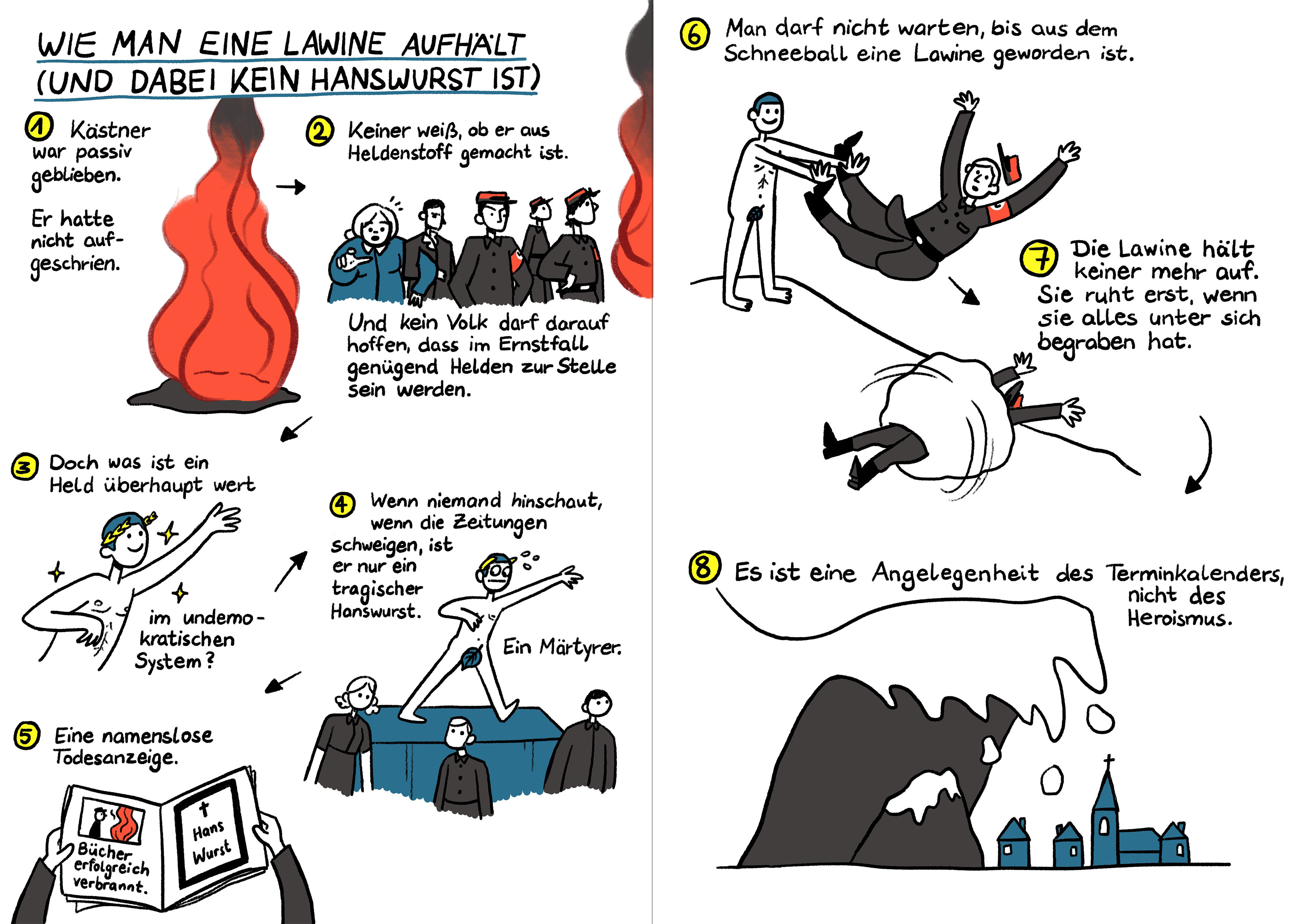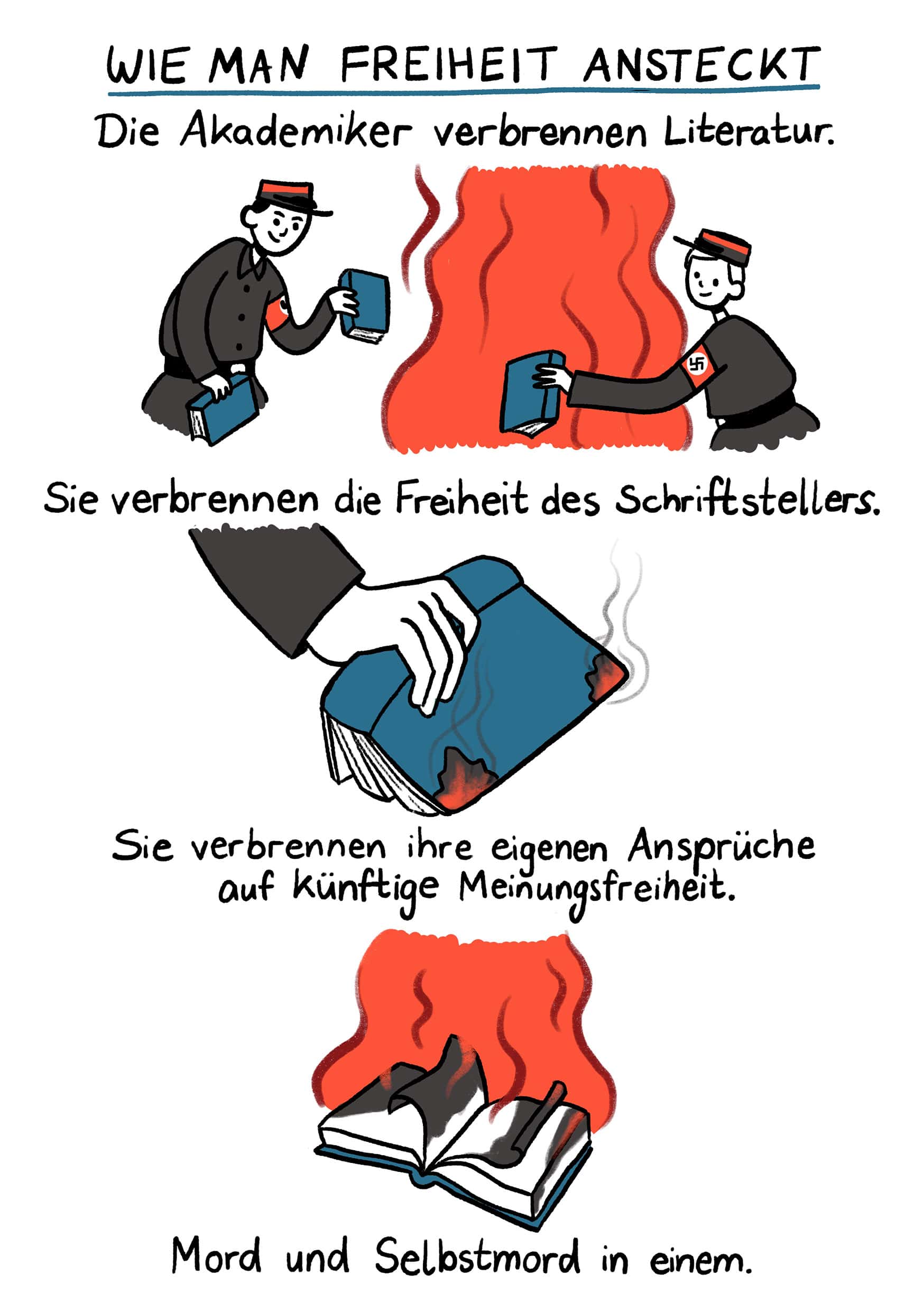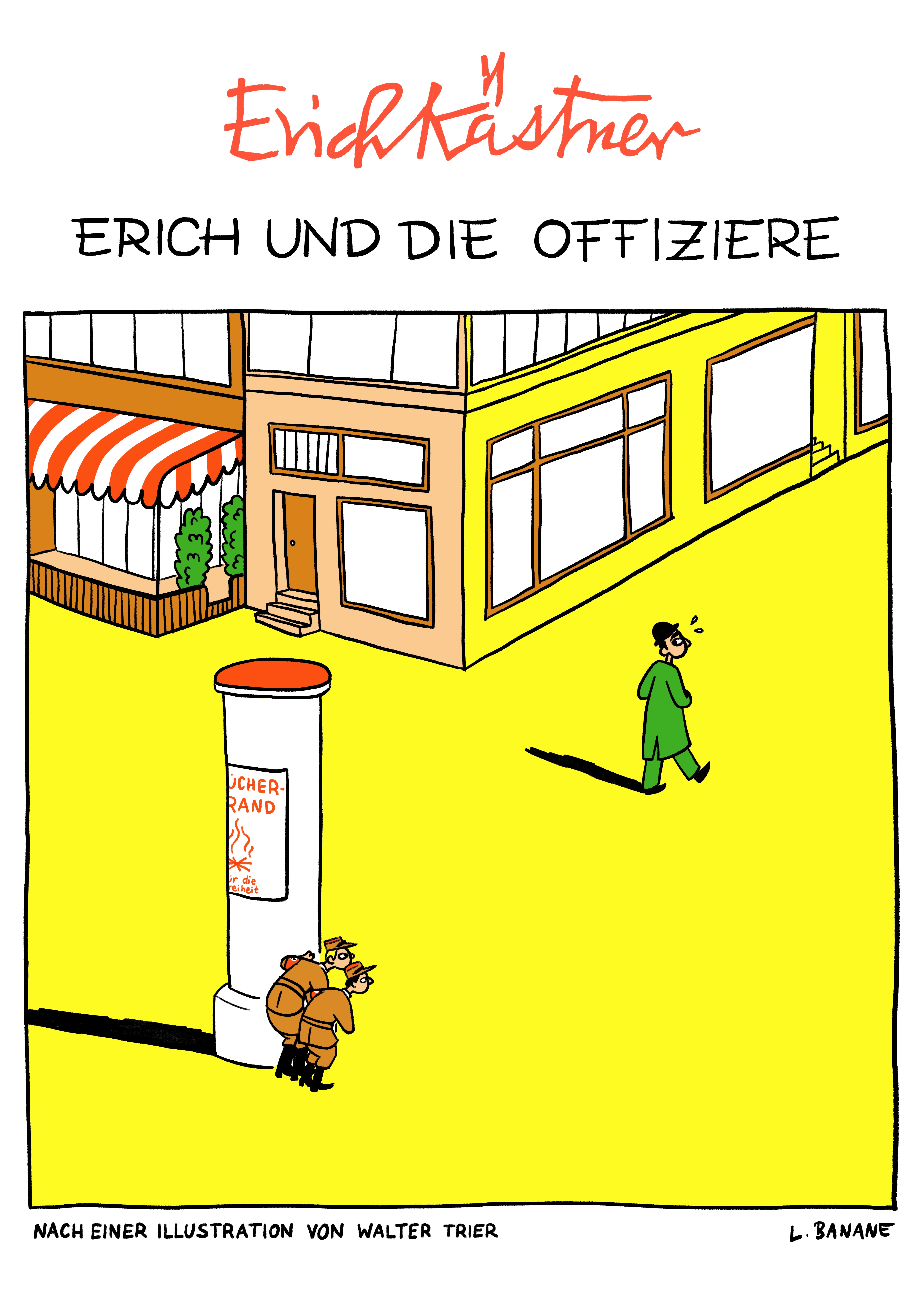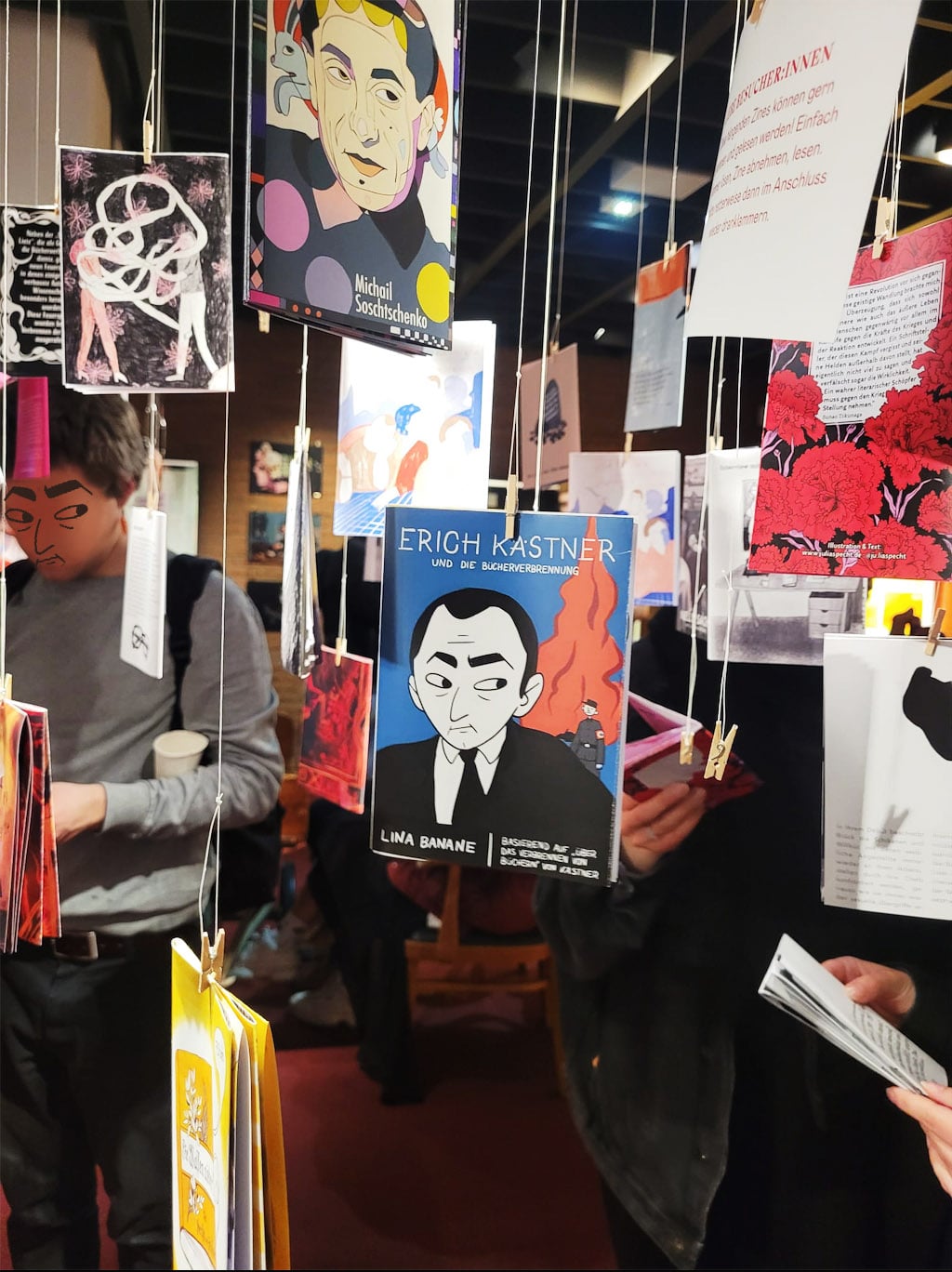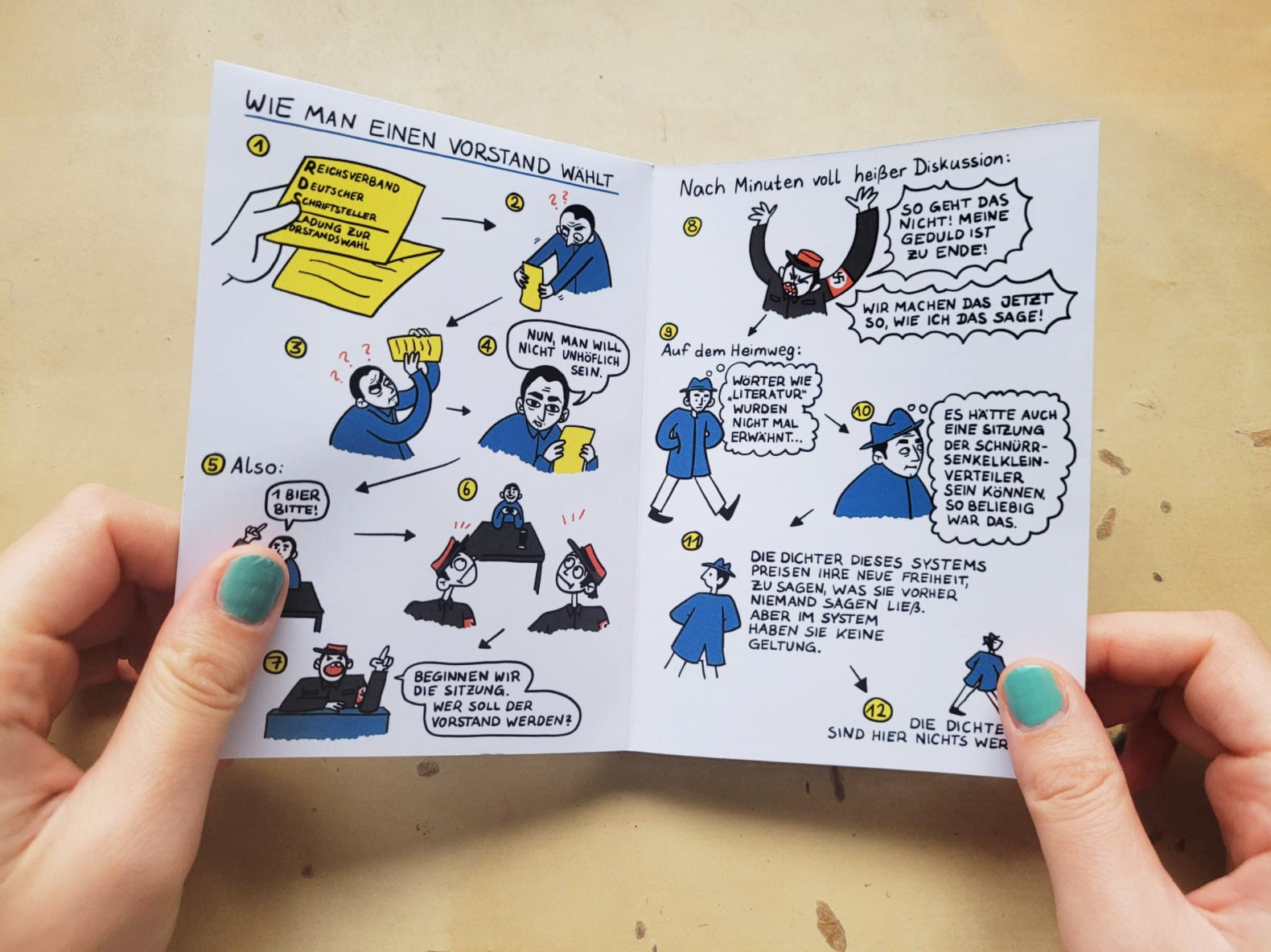 ERICH KÄSTNER UND DIE BÜCHERVERBRENNUNG

This comic is about Erich Kästner's experience with the Book Burnings in Berlin and his life in the Nazi Regime. It is based on his book "Über das Verbennen von Büchern".
This was part of an exhibition at HAW Hamburg about the Book Burnings in Germany and also at the LUSTR festival of illustration in Prague and the festival Hamburg liest verbrannte Bücher.